Ancient Herb Offers New Hope for an Old Male Problem

Treating Erectile Dysfunction with Wild Cordyceps

By: Chi-Health.com | September 11, 2019 | *Advertisement
Erectile Dysfunction is Common
Erectile dysfunction or ED affects up to 52% of men between the ages of 40 and 70 according to the Massachusetts Male Aging Study. This rate increases to 70.2% in men who are 70 years or older. As ED is caused by changes in vascular, hormonal (especially testosterone), neurological, and psychological factors—all of which are influenced by the aging process—the correlation between increased age and higher rates of ED does not come as a surprise. The question is, in today's world, with all of its technical and pharmaceutical advances, what is the best treatment for this age-old condition.
How Did This Happen?
Currently, pharmaceutical treatments for ED focus on controlling testosterone levels in order to maintain blood flow into the penis. Testosterone supports the vasculature and integrity of the corpora cavernosa, the cylindrical columns of spongy tissue that run lengthwise in the penis that contain most of the blood during an erection. The key strategy used in the common pharmaceutical treatments for ED relies on inhibiting key enzymes that tend to block testosterone production. The most common enzyme targeted by pharmaceutical treatments is PDE5. The problem is, blocking PDE5 results in an increase of testosterone and increase blood flow into the penis but it also results in uncomfortable and controllable rigid penile erections because PDE5 is also naturally responsible for muscles relaxation, as well as the conclusion of an erection (i.e., softening of the penis). For the short term, this method of turning up testosterone to increase blood flow is effective at initiating and maintaining an erection—but in the long run, it could lead to uncomfortable prolonged erections. Furthermore, there are significant side effects associated with PDE5 inhibitors. For example, PDE5 inhibitors are linked to headaches, flushing, indigestion, nasal congestion, visual sensitivity, and delayed ejaculation, where one cannot reach an orgasm. Notably, delayed ejaculation or uncontrollable erection can lead to more than just frustration but also possibly to having diminished sexual desire.

In addition to the biological mechanics of the penis, the brain and nervous system have a large influence on ED. For example, one very important system linking the brain to the reproductive system is called the Hypothalamic Pituitary Axis—involving the hypothalamus, pituitary gland, and adrenal glands—which works with neurotransmitters (mood regulating chemicals in the brain) to release many hormones, including those that travel to the testicles to aid in testosterone and sperm production. But when the hypothalamus is affected, testosterone is also affected, thereby interfering with the mechanisms underlying erectile functions. Because the same neurotransmitters that are responsible for regulating emotions are also responsible for testosterone production, it explains why low testosterone levels and low libido often coexist with symptoms of fatigue, depression, and weight gain.

A Natural Solutions That Works
SUPER-X is an all-natural supplement that addresses men's vitality and libido problems with virtually no side effects. Instead of focusing solely on the mechanics of initiating and maintaining penile erections, it targets the neurotransmitters and nervous system to help the mind and the body utilize testosterone efficiently in a natural way. This propriety formula consists of three ingredients:
1. PANAX GINSENG is a stimulating herb in traditional Chinese medicine.

2. EPIMEDIUM has been proven to release nitrogen oxide, a chemical that helps the muscles of the penis to relax in order for blood to enter the penis for an erection.

3. WILD CORDYCEPS (cordyceps sinensis) is an extremely expensive fungus that has been historically very challenging to obtain. It is harvested at a 4,000-meter altitude in the Himalayan Mountains of Tibet and its surrounding areas. It subsists specifically on the larvae of several species of ghost moths native to the region. Cordyceps sinensis spores infect the moth larvae while they live underground prior to pupating. The spores germinate and mycelium—the vegetative part of the fungus—grows, killing and mummifying the larva. Eventually, a fruiting body grows from the mummified larva and pops above ground. The fruiting body is typically 4 inches long and 0.2 inches wide. Unlike a typical mushroom, these fungi are curved and club-shaped like a small cane. They are usually orange or brown in color. The Chinese name is dong chong xia cao (meaning "winter worm, summer grass"). The Latin name, cordyceps, means "clubbed head" and, sinensis, means "from China."

User Testimonial
R.T. is a 68-year-old man from Illinois who began taking Super-X after experiencing ED for several years. He started off with 2 capsules each day for a week and then tapered down to 2 capsules every other day and remained on this dose. Within 3 weeks, he experienced his first morning erection. Two months later, continuing on his regular dosage, he demonstrated strong morning erections every day and also reported feeling increased energy and mood.
The History of Wild Cordyceps
In ancient China, wild cordyceps was used by emperors and wealthy royal families to maintain vitality. Due to the herb's scarcity, wild cordyceps was worth as much as gold. Like gold, it was only accessible to the wealthy and powerful. It was used as an aphrodisiac to help address sexual impotence by boosting libido. Legend has it that Chinese emperors relied on Wild Cordyceps in maintaining a long-lasting dynasty as it helped them bear more children and potential heirs to the throne. Even today, this herb remains difficult to harvest and very costly—demanding upwards of $10,000 per kilo.
Tag Teaming the Problem
There are many studies that suggest that wild cordyceps help neurotransmitters such as serotonin, dopamine, and norepinephrine to work together and release enzymes and hormones that increase testosterone production. But, unlike conventional pharmaceutical treatments for ED, wild cordyceps acts on the brain and body together—initiating a holistic approach that improves multiple systems at once—brain, emotional, and libido functions—rather than just targeting the physical mechanism of the penis.

Most commercially available cordyceps undergo a fermenting process that drains the herb of its natural effect on hormones. This is because cordyceps can quickly lose its potency if it's molecular structure is not stabilized. Our unique technology allows us to purify, isolate, and stabilize the active components of wild cordyceps so that it remains highly potent inside every capsule of Super-X.

Is Super-X Right For You?
Super-X can be taken by men of all ages and should be taken until one regains signs of a regular morning erection. The morning erection is a sign that one's vitality and sexual functioning are returning to former levels. For men between the ages of 45-54, the recommended dose is 2 capsules daily for one week. For men between the ages of 55-69, the recommended dose is 2 capsules daily for two weeks. And, for men between who are 70 years-old or above, two capsules a day for one month is recommended. In fact, because Super-X works with the brain and the body, women may also take Super-X to increase libido.

Try Super-X Today!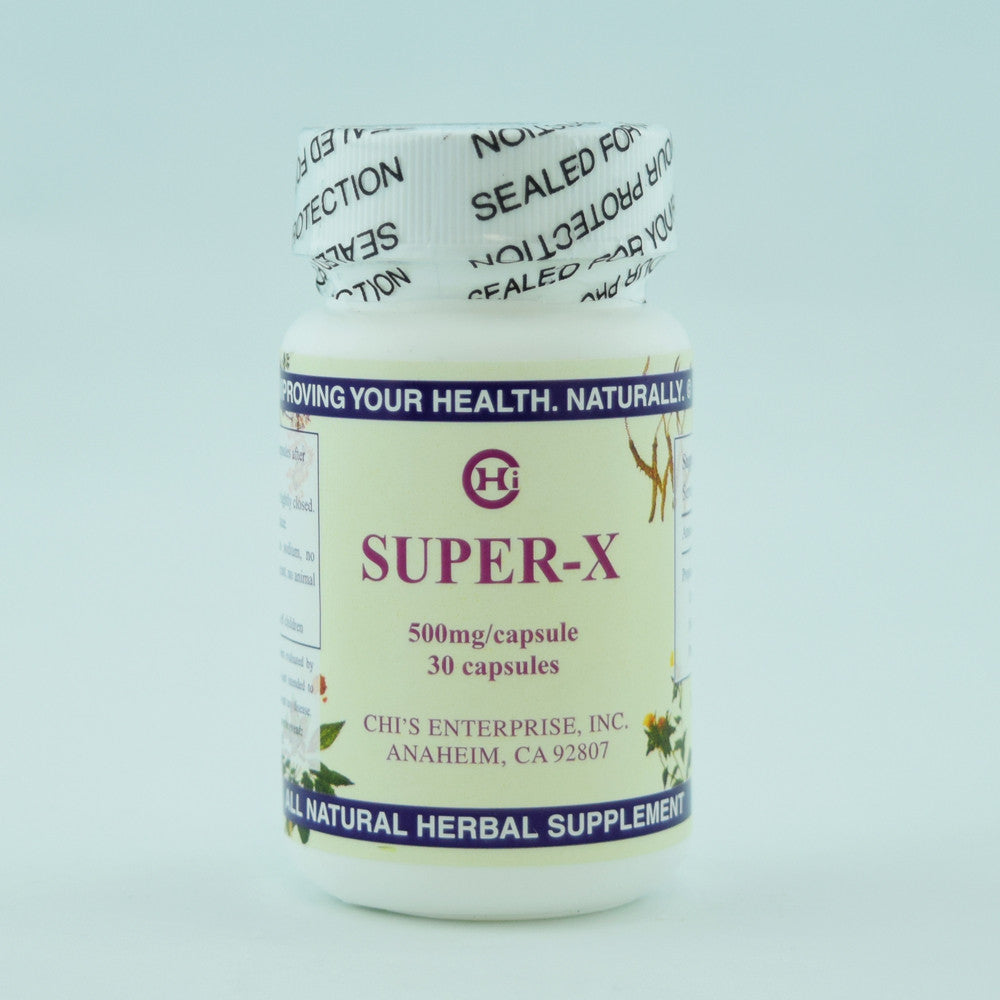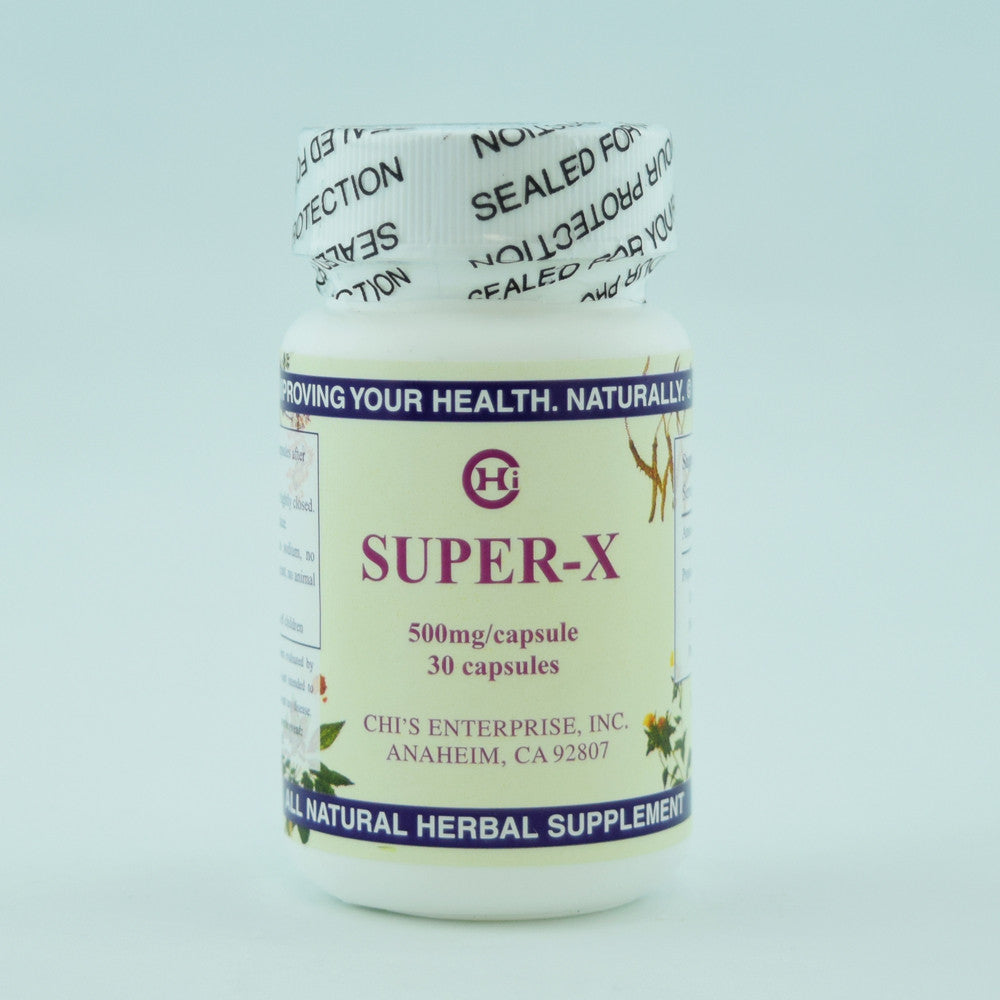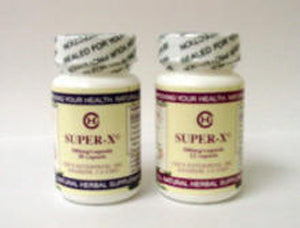 SUPER-X
$50.00
Herbal support for men's healthy vitality
30 capsules
Chi-health.com is the official website of Chi's Enterprise, Inc., the manufacturer of all Chi Health products, including SUPER-X and all other products found on this website. Shopping on chi-health.com allows you to buy directly from the source!
Free Shipping On All Orders Over $150.00 - Enter Coupon Code "FreeShip" at Checkout Under Discount Section.
If "FreeShip" is entered, insurance will not be added to the shipping, Chi's Enterprise does not hold responsibility for lost or damaged shipments.
View details
OUR NEWSLETTER
Sign up to have the latest news and member-only deals delivered straight to your inbox.
© 2018 CHI Health. All prices in USD. | Privacy Policy

THE MATERIALS ARE PROVIDED "AS IS" WITHOUT ANY EXPRESS OR IMPLIED WARRANTY OF ANY KIND, INCLUDING WARRANTIES OF MERCHANTABILITY, NONINFRINGEMENT OF CHI'S ENTERPRISE, INC.'S INTELLECTUAL PROPERTY, OR FITNESS FOR ANY PARTICULAR PURPOSE. IN NO EVENT SHALL CHI'S ENTPERPRISE, INC. OR ITS SUPPLIERS BE LIABLE FOR ANY DAMAGES WHATSOEVER (INCLUDING, WITHOUT LIMITATION, DAMAGES FOR LOSS OF PROFITS, BUSINESS INTERRUPTION, LOSS OF INFORMATION) ARISING OUT OF THE USE OF OR INABILITY TO USE THE MATERIALS, EVEN IF CHI'S ENTERPRISE HAS BEEN ADVISED OF THE POSSIBILITY OF SUCH DAMAGES. BECAUSE SOME JURISDICTIONS PROHIBIT THE EXCLUSION OR LIMITATION OF LIABILITY FOR CONSEQUENTIAL OR INCIDENTAL DAMAGES, THE ABOVE LIMITATION MAY NOT APPLY TO YOU.

Chi's Enterprise does not warrant the accuracy or completeness of the information, text, graphics, links or other items contained within the Materials. Chi's Enterprise may make changes to these Materials, or to the products described therein, at any time without notice. Statements made about Chi's Enterprise dietary supplement products have not been evaluated by the Food and Drug Administration. Chi's Enterprise dietary supplements are not intended to treat, diagnose, mitigate or prevent diseases or their symptoms. Chi's Enterprise makes no commitment to update the Materials.

Chi's Enterprise also assumes no responsibility, and shall not be liable for any damages to, or viruses that may infect, your computer equipment or other property on account of your access to, use of or browsing in the Site (including any bulletin board) or your downloading of any Materials from the Site.